Encourage students to go out of comfort zone and experience foreign culture, NCCUC held Partner School Fair
By Office of International Programs
Flags from different countries were hung in the lobby of College of Commerce. Blue decoration painted with world map and famous landmark. Office of International Programs (OIP) held Partner School Fair on November 4. Exchange students from 18 countries, 42 universities attended and introduced their schools and cultures. The exposition attracted hundreds of people and was extremely crowded.
NCCU College of Commerce (NCCUC) was dedicated to promoting internationalization. The Fair offered many brochures to help students get information of exchange universities. There were exchange students from each Partner Schools gathered together to share their personal experience. This made students able to choose their ideal exchange destination for further study. Also allowed students to get the practical suggestion and reduce uncertainty of their future life in foreign country.
Jennifer Chiang(江綸芳), event Manager, mentioned that the main visual design color of the Fair is blue. Because she thought that blue could be linked to the boundless sky and wide ocean. Also could represent to go out of Taiwan, out of comfort zone and head to the world. She specially designed a bingo game to encourage students not only focus on the famous partner schools but to discover more knowledge of culture and countries.
Elisa Mancini from ESCP Europe said that the Partner School Fair is really meaningful because she could recommend her university to Taiwanese students and give them useful information.
Li, Yong-Cong (李詠琮) from Department of International Business mentioned that going abroad may be experienced cultural shock, but could enhance multiple thinking ability, cultivate international point of view, and become more independent. It will be a really precious experience. So after passed the application, he came to Partner School Fair to ask detailed information of exchange schools and prepare for the future challenge.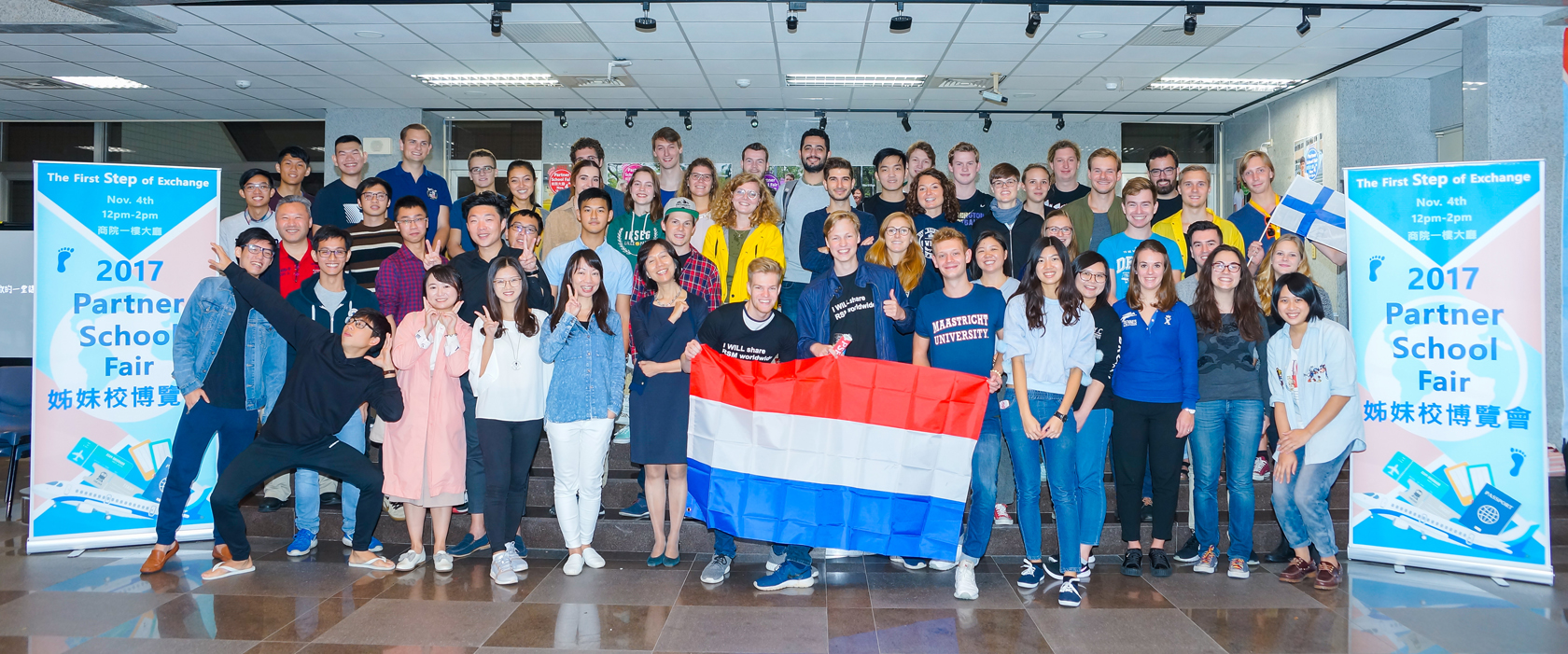 The staff of Partner School Fair happily took a photo with exchange students to celebrate the success of the event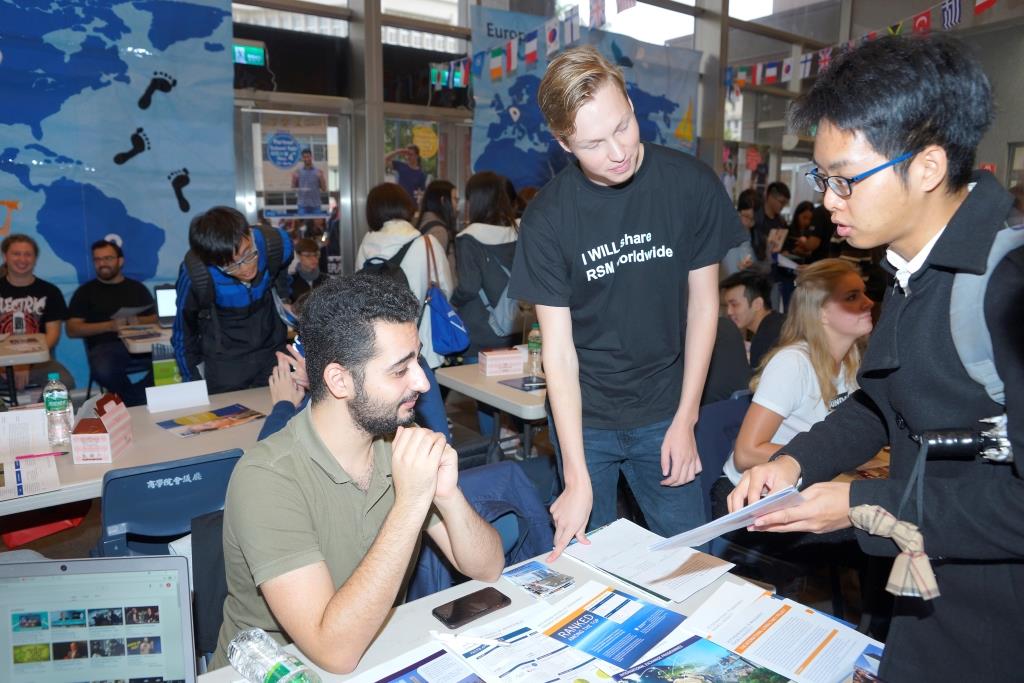 Exchange students focused on sharing school life with the local student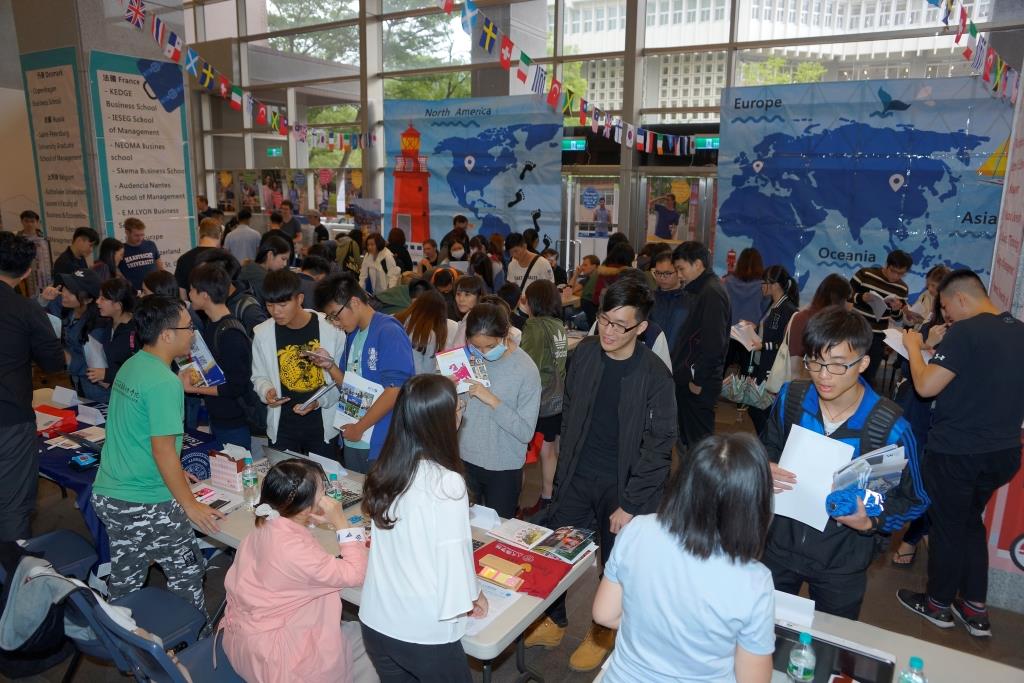 NCCUC Partner Schools Fair attracted many people to come