Undergraduate Exchange Students Cultural Tour in Ilan on September 6th – Unique Green Onion Picking Experience, National Center for Traditional Arts, and Luodong Night Market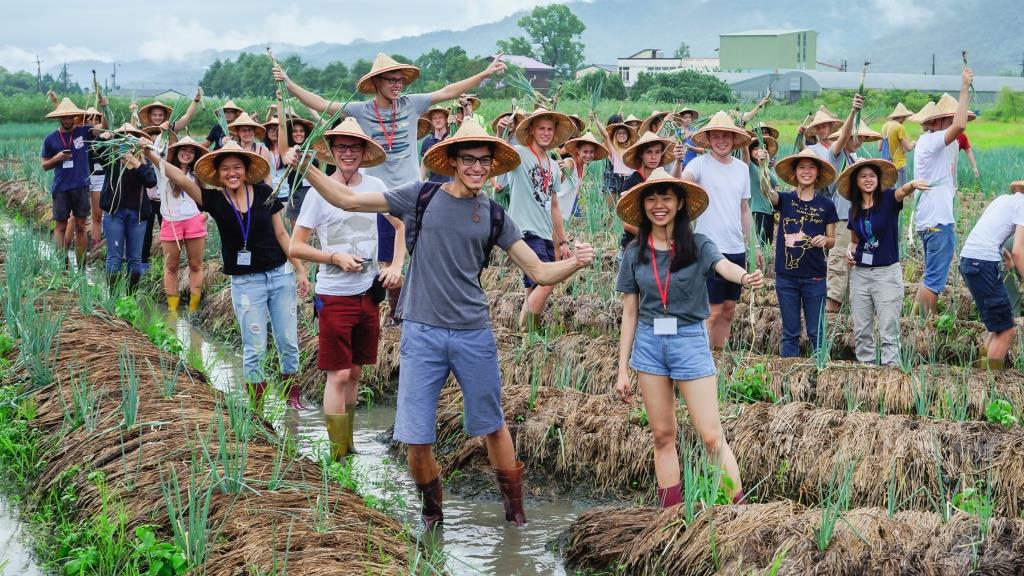 On September 6th, the Office of International Programs will be hosting a one-day cultural tour to Ilan County, where students will gain a better understanding of the Taiwanese culture. Come and join us on your first adventure in Taiwan.
Taiwan's delicacies are world famous. You can taste authentic cuisines from various regions within Asia. Eland-Chun Restaurant.This will be a great opportunity to have a one-of-a-kind experience of Taiwan's unique food culture.
For our next stop of the day, we will be picking green onions and making delicious scallion pancakes. If someone asks a Taiwanese where the green onions in Taiwan are produced, they will definitely answer "the Sanshing Township". The clear water and fertile soil make it a perfect place for high-quality green onions.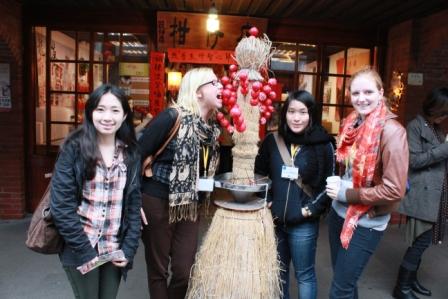 National Center for Tradition Arts is a must go place during your exchange and it is also another way to learn about local culture before starting your new life in Taiwan. This new 24-hectare facility is located beside beautiful Dong Mountain (Dongshan) River in Yi-Lan. In addition to organized displays and performances of culture and art, it also provides a stage where performing artists can show off their creative works. The emphasis here is on the continuous propagation, innovation, and renewal of traditional arts. You can stroll casually among artistic creations, listen to elegant music, and enjoy exciting opera performances--and you can even participate in the process of artistic creation yourself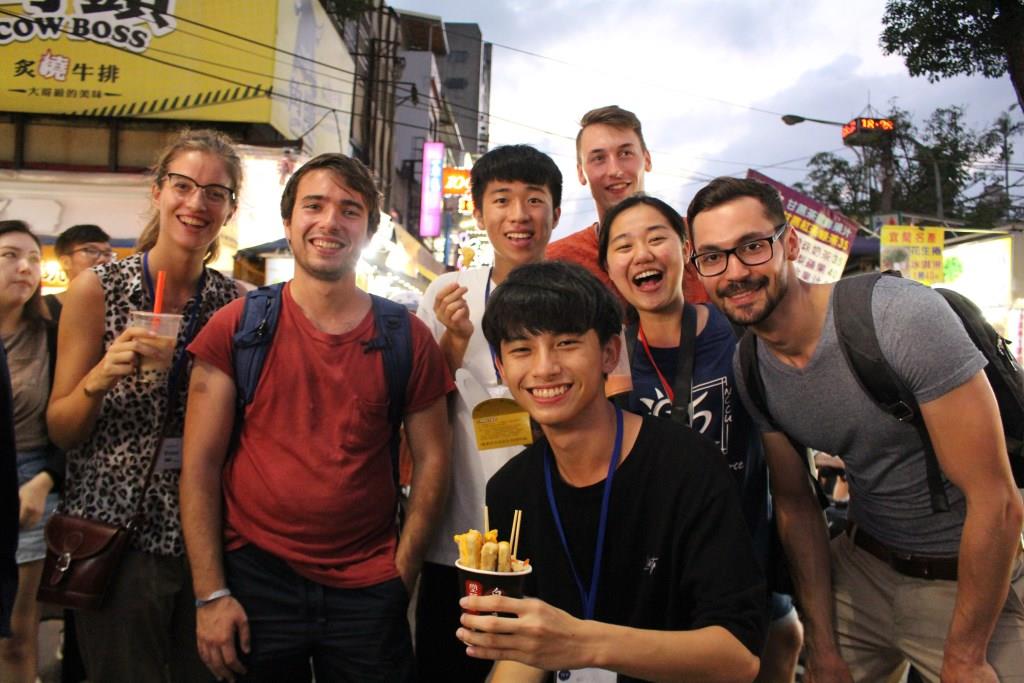 At the end of the day, we will visit Luodong Night Market for some traditional snacks and stalls selling clothing, shoes, accessories, and many other items. Luodong Night Market is one of Taiwan's biggest night markets and is a wonderful place to shop and dine.
Above all, this cultural tour only costs 1,500 NTD per person, including transportation, lunch, English tour guide, green onion DIY fee, insurance, and well, unforgettable memories.
So, what are you waiting for? SIGN UP TODAY.
The deadline to submit your online registration is August 19th, 2018
Note:
1. Fees will be collected when you board the bus.
2. Due to limited seats and insurance regulations by the Taiwan Government, we will NOT accept on-site sign ups.
3. Once you sign up for the cultural tour, NO cancellation will be accepted.
4. Even there will be waterproof boots provided for picking green onions, please remember to wear socks due to hygiene issues, and we highly recommend you bring extra socks.