Exchange Students Cultural Tour in Ilan on February 21st – Unique Green Onion Picking Experience, Exploring Taiwanese Culture at Jiaoxi Hotsprings (Hot Spring Footbath) and Luodong Night Market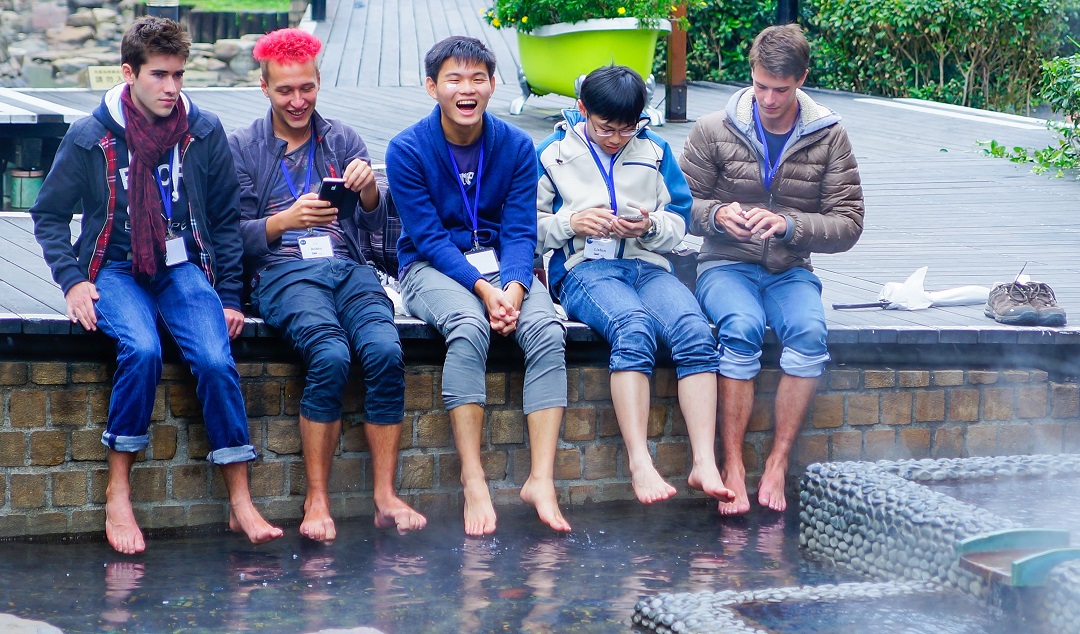 On February 21st, the Office of International Programs will be hosting a one-day cultural tour to Ilan County, where students will gain a better understanding of the Taiwanese culture. Come and join us on your first adventure in Taiwan.
Taiwan's delicacies are world famous. You can taste authentic cuisines from various regions within Asia. Shi-Yuan Restaurant. This will be a great opportunity to have a one-of-a-kind experience of Taiwan's unique food culture.
Jiaoxi is a place with rich agricultural products and several semi-outdoor footbath ponds, allowing visitors to have a warm and soothing footbath. Our next stop is to experience hot spring footbath. Tang-wei-gou Park, was inaugurated in 2005, features elaborately designed green landscape with viewing pavilion, outdoor foot spa, and old-fashioned juniper spa.
For our next stop of the day, we will be picking green onions and making delicious scallion pancakes. If someone asks a Taiwanese where the green onions in Taiwan are produced, they will definitely answer "the Sanshing Township". The clear water and fertile soil make it a perfect place for high-quality green onions.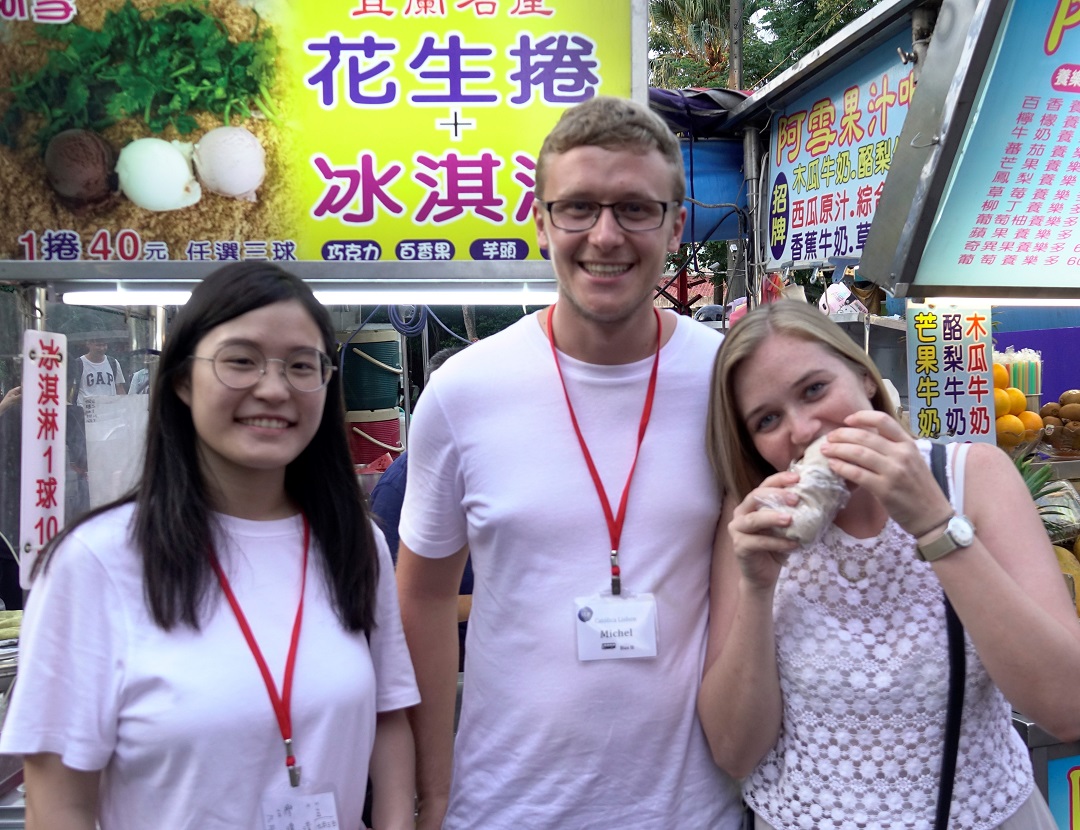 At the end of the day, we will visit Luodong Night Market for some traditional snacks and stalls selling clothing, shoes, accessories, and many other items. Luodong Night Market is one of Taiwan's biggest night markets and is a wonderful place to shop and dine.
Above all, this cultural tour only costs 1,500 NTD per person, including transportation, lunch, English tour guide, green onion DIY fee, insurance, and well, unforgettable memories.
So, what are you waiting for? SIGN UP TODAY.
The deadline to submit your online registration is February 18th, 2019
Note:
Fees will be collected when you board the bus.

Due to limited seats and insurance regulations by the Taiwan Government, we will NOT accept on-site sign ups.

Once you sign up for the cultural tour, NO cancellation will be accepted.

Even there will be waterproof boots provided for picking green onions, please remember to wear socks due to hygiene issues, and we highly recommend you bring extra socks.